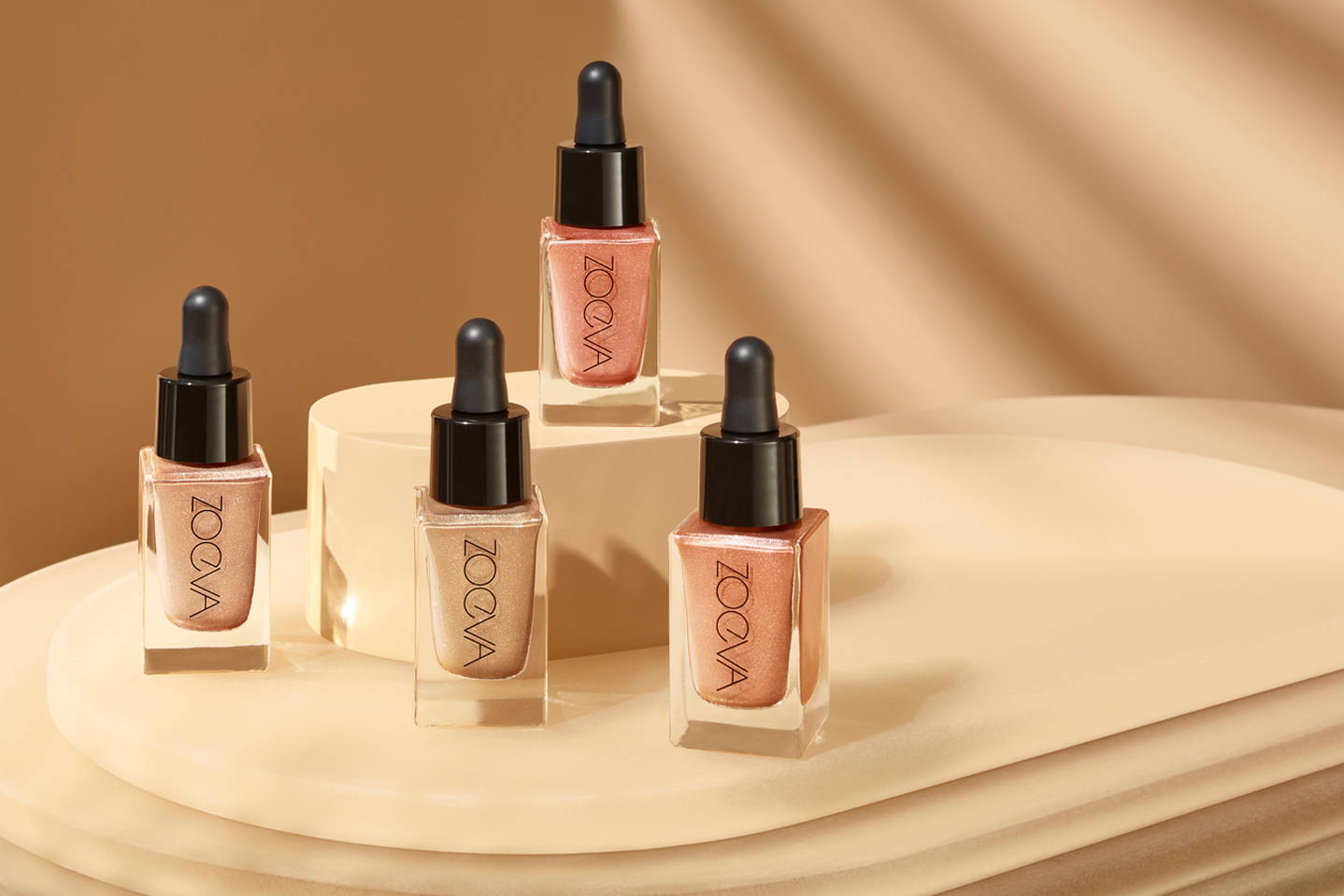 LUSTROUS LIGHTS
LIQUID LIGHT DROPS
Infused with Rose Hip Oil, Liquid Light Drops are a lightweight, buildable, and beautifully illuminating sensorial experience. Apply directly to the high points of the face for a dazzling, radiant look or mix in with your foundation, primer, or moisturizer for a more natural-looking dewy finish.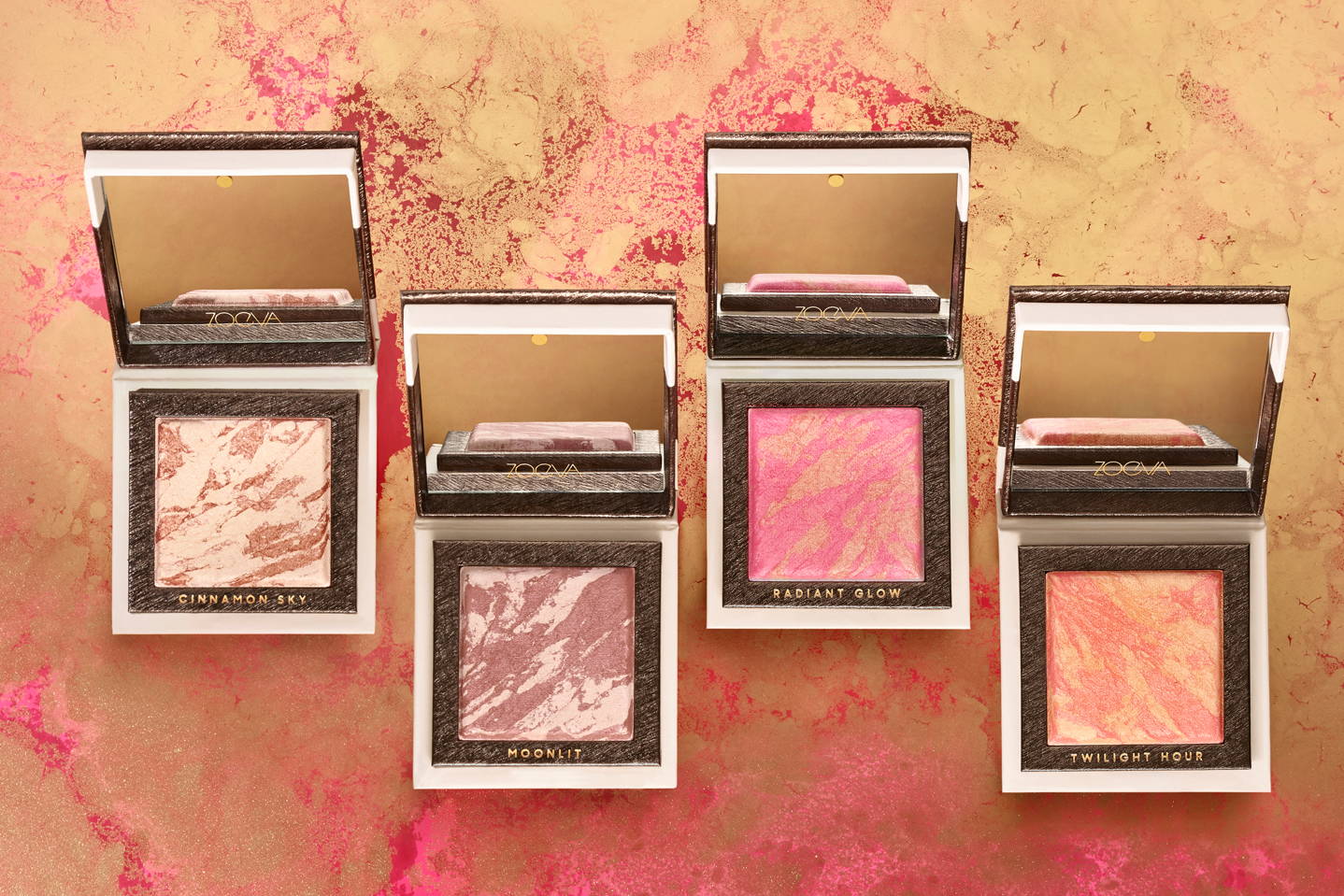 ENDLESS SUMMER SHINE
SOFT SUN GLOW LIGHTS
With no two marbled highlighters exactly alike, our limited-edition Soft Sun Glow Lights are true, unique beauty marvels. Each face luminizer offers a unique combination of radiant tones that create a beautiful veil of color for highlighting and blending with buildable coverage. Featuring a handy mirror for easy on-the-go application, the glow lights create a healthy-looking, sun-kissed glow for an endless summer look.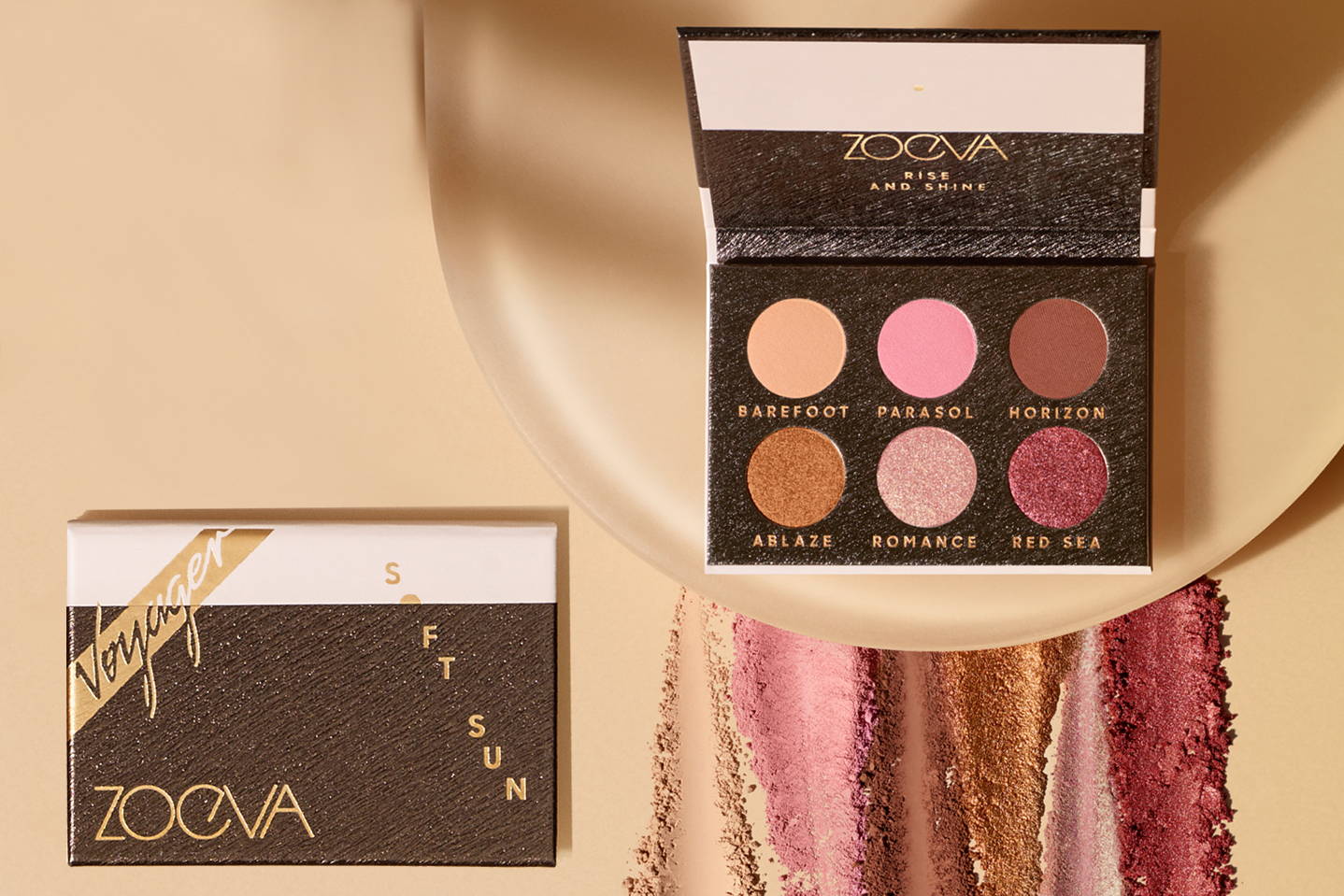 SUNSET GAZE
SOFT SUN VOYAGER
Capture the awe-inspiring hues of a summer sunset with our new Soft Sun Voyager Eyeshadow Palette. Featuring metallic sunset red, pale golden pink, coppery orange, dusty pink mauve, and sandy beige hues in either matte or shimmer finishes, this travel-size eye palette allows you to mix up your look with ease.
POSITIVELY BEAUTIFUL. AUTHENTICALLY YOU.