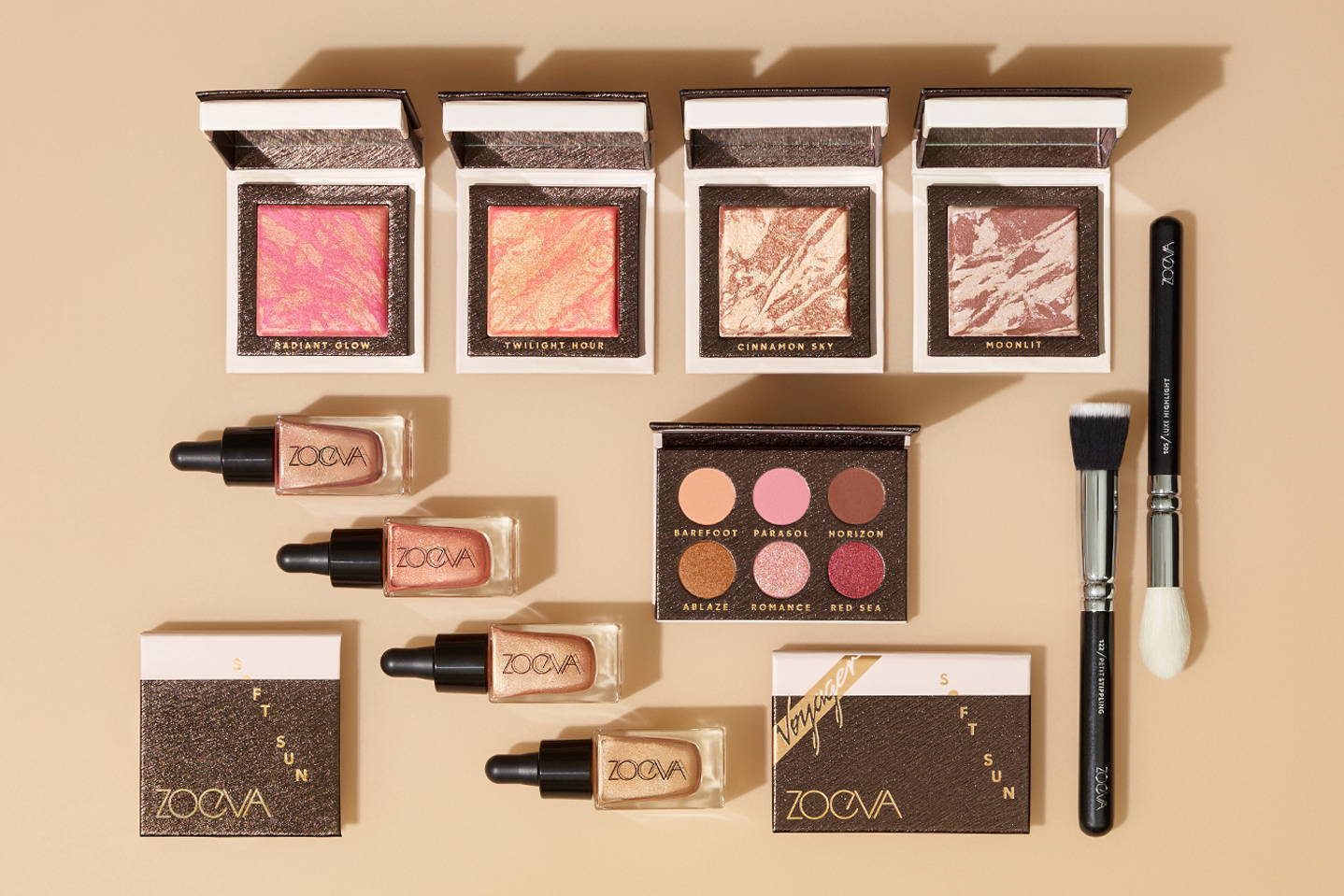 ENDLESS SUMMER SHINE
SUMMER GLOW COLLECTION
Sun-kissed days, warm summer nights, boundless optimism, and endless possibilities: there's a lot to be excited about for summer, including our new Summer Glow Collection. From Rose Hip Oil-infused liquid illuminating drops, to artfully unique marbled luminizers, and to a beautiful travel-ready eyeshadow palette, our vibrant summer makeup collection will have you glowing gorgeous from sunrise to sunset. Get ready to radiate beauty and positivity with your Summer Glow.
Shop Now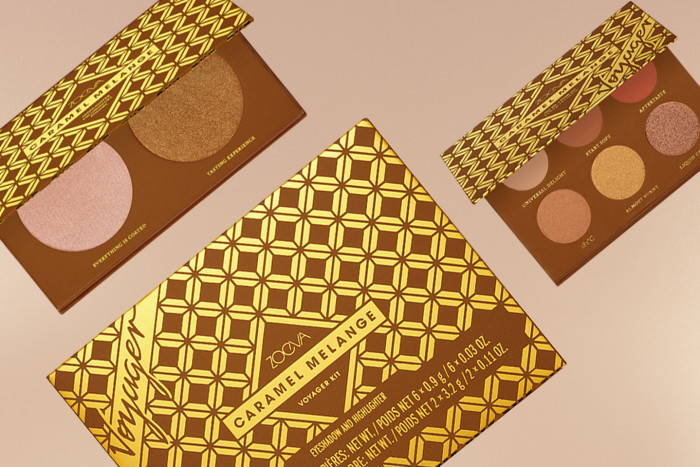 SELECTED WITH TASTE
CARAMEL MELANGE
Sweet and smooth, the Caramel Melange Voyager Kit packs a travel-ready eyeshadow palette and a highlighting palette that will get you gorgeous on the go. Carrying a selection of delicious caramel-inspired shades in creamy smooth textures, this makeup travel kit will satisfy your wanderlust by taking your look to a new level.
Shop Now
TRANSFORMATIONAL BEAUTY
MELODY
Graceful and delicate, yet strong enough to withstand a total metamorphosis, the butterfly is a powerful symbol of transformation. Inspired by these winged beauties, the Melody collection celebrates a woman's ability to transform herself with lightness and ease. Take your look to the next level with our melodic blend of soft and shining shades.
Shop Now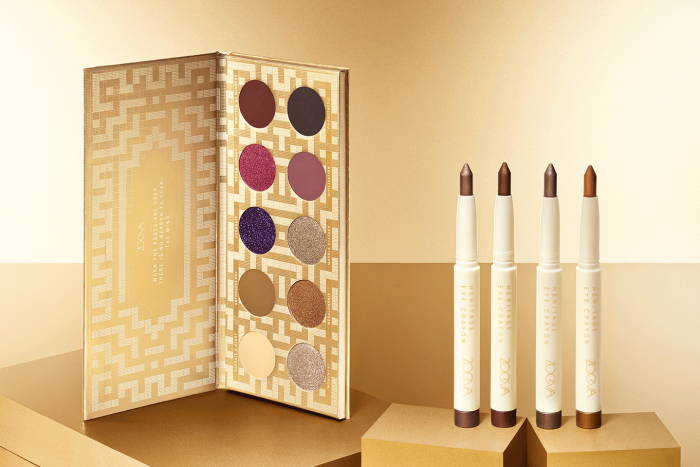 THE ART OF MAKEUP
HERITAGE
With luxe gold mosaic packaging inspired by ancient Greek art, the Heritage collection is destined to become a classic. Featuring multifaceted shades that pay tribute to Greece, the birthplace of ZOEVA's founder, Heritage is a reflection of the country's rich artistic tradition and proof that everything old is new again.
Shop Now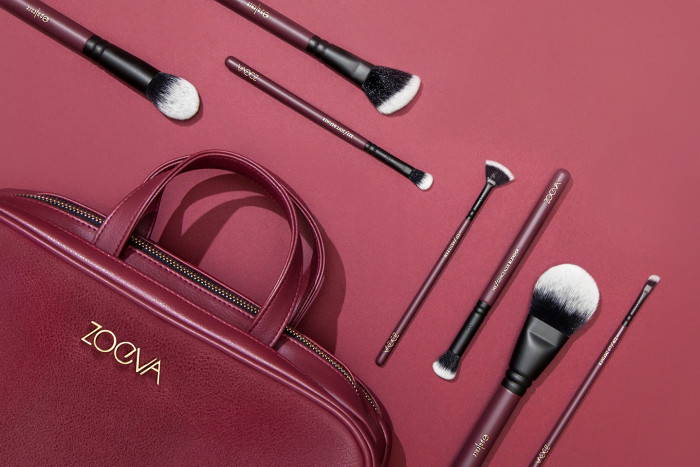 DEEP, DRAMATIC HUES
OPULENCE COLLECTION
Capturing the magnificent beauty of everyday life, the Opulence Collection balances exuberant extravagance and elegant restraint, with plush eyeshadows and blushes accented with moody florals and a handcrafted vegan brush set swathed in matte black and rich plum.
Shop Now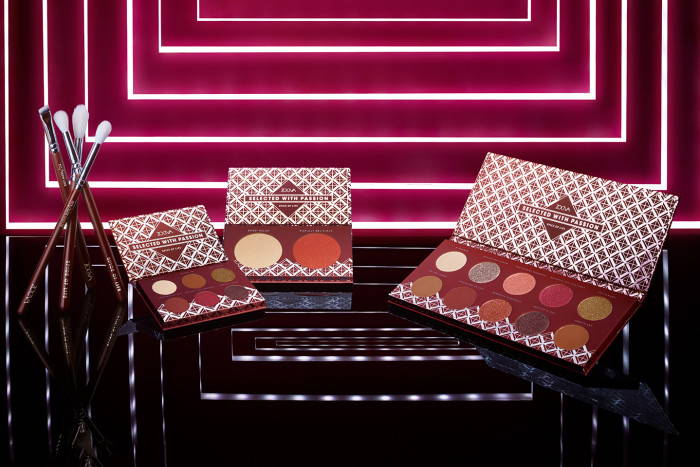 BEAUTY WITHOUT LIMITS
SPICE OF LIFE
Encouraging exploration in makeup and in life, the Spice of Life collection enables women to take their look down a new path. Packed with a spectrum of shades ranging from neutral to bold, Spice of Life was created to help women get ready to explore the world and all the different things life can offer—if they let it.
Shop Now
POSITIVELY BEAUTIFUL. AUTHENTICALLY YOU.